Foreclosure - the end of the line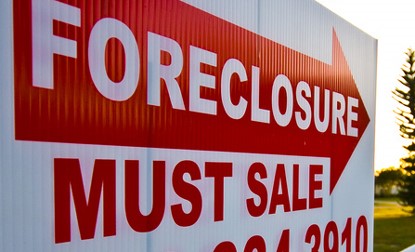 If the owner of a property in Florida is 90 days in arrears (lis pendens), the creditor bank takes the most time-consuming, obstructive and expensive step to get its money: Foreclosure.
If the attempt at a temporary short sale has failed, the last step out of the financial misery after about 6 months is the forced sale of the Florida property, where there are only losers (except for the buyers, if they are lucky).
In addition to the banks, which generally receive less from a foreclosure than from a short sale, the biggest losers are the former owners, as their credit history is ruined to the maximum. The long duration of the foreclosure process and the devastation to the owner's credit history are not the only disadvantages of this procedure. There are also considerable risks for the buyer:
Often the object can only be viewed from the outside. The condition of the interior frequently remains hidden. The preparation of an expert opinion by an inspector is also difficult. It is usually sold "as is" (as seen) without any warranty.
Necessary remediation costs must be paid by the buyer out of his own pocket. They cannot be financed by a loan. Since these costs can often amount to tens of thousands of dollars, the chance of a bargain is clearly limited, since it is often impossible to get an accurate picture of the actual structural condition of the property.
After the auction, the buyer must make a down payment immediately. A deposit of at least $5,000 is required, the rest of the deposit is usually due within 24 hours. The balance of the purchase price must then be paid within 30 days. If the buyer is not approved for financing within that time, he loses the entire down payment. Processing mortgage loans via a U.S. institution usually takes longer than 30 days. So: Buying a house in a foreclosure sale is only something for cash payers.
The debtor has the right to pay his debts within ten days of the sale and thereby recover his property.
The chance of a bargain is limited, as the bank also bids through its lawyer as a creditor and offers at least the outstanding loan amount. Since the outstanding loan amount is usually higher than the current market value of the property, the chance of a real bargain is therefore very limited.
Without the support of a real estate professional who knows the market and the actual value of the property very well, a bargain is hardly possible. A newbie or amateur has barely a chance compared to the professionals in this procedure, and will ultimately pay more than if he had bought via the regular market. Properties that are actually offered below the regular market value are sold in the shortest possible time.