Real Estate Miami - The magic city
Purchasing real estate in Miami - for lovers of exclusive Florida properties in the hotspots of the east coast (Miami, Miami Beach and Fort Lauderdale), the current real estate market offers a variety of investment opportunities, especially when it comes to condos. High-quality Florida properties, designed by star architects, combine unique living ambience with a view of the Atlantic Ocean in a city of superlatives with an impressive skyline.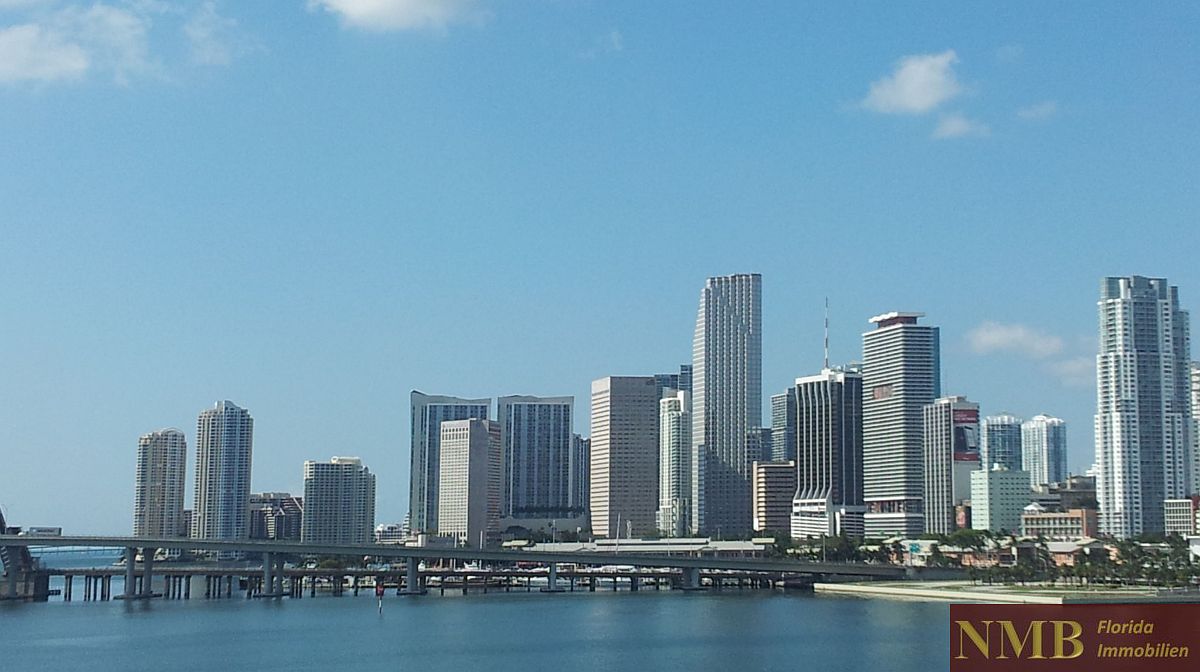 A tropical climate, enchanting powdered sugar beaches, a breathtaking skyline, stars and starlets characterize the cityscape of Miami. There's the city of Miami with downtown and Miami Beach. More than two million people live in the greater Miami area, including many rich and famous people who have retreated to their own luxury island, Fisher Island. The island can only be reached by helicopter or boat. Luxury homes costing up to 60 million dollars are located on the private islands.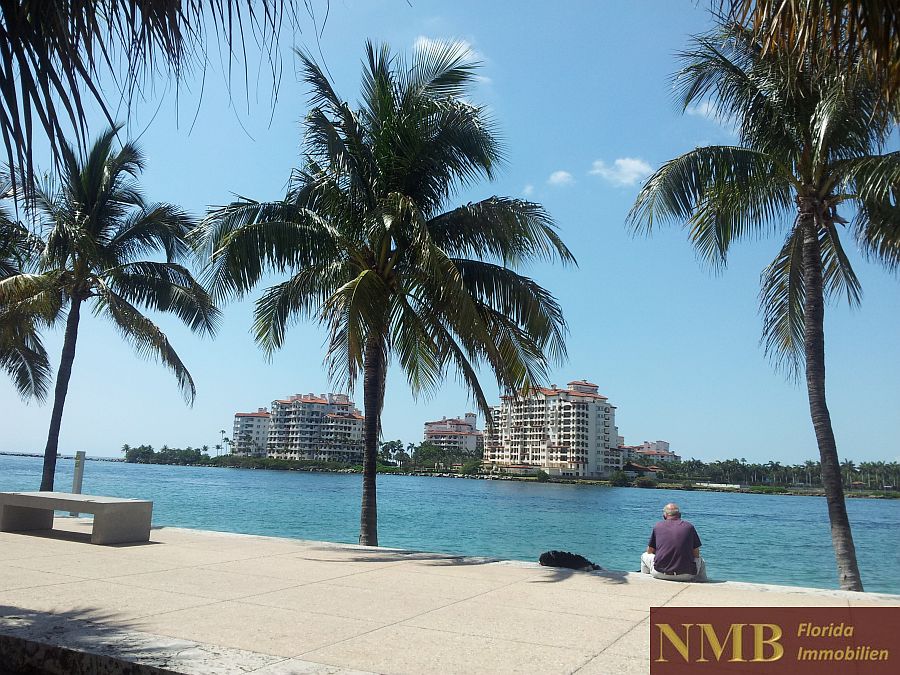 History of Miami
On July 18, 1896, Miami, with about 300 inhabitants, was officially named a city when Julia Tuttle (The "Mother" of the City) convinced Henry Flagler to extend his railway line to south Florida. Since prohibition was largely ignored in the 1920s and gambling was permitted, thousands of people from the north flocked to a place that would later become a metropolis, and literally triggered a construction boom there. In no time Miami's famous skyline and the fantastic Art Deco District were created as if by magic. In the 1950s the population grew to over 500,000 inhabitants.
The TV series "Miami Vice" helped elevate the city to an unmistakable cult status in the 1980s. The two main characters from the drug squad in their pastel suits with their sinfully expensive cars and motorboats caught the interest of many viewers who decided to visit and experience Miami for themselves. Numerous stars also let themselves be carried away by this trend and discovered Florida's "Hollywood" for themselves.
Miami has become a glamorous, international hotspot. The Art Deco District has been completely renovated and numerous celebrities from all over the world make what is now the third most popular city in the U.S. the center of their lives.
Miami is constantly growing, is always en vogue and will probably never lose its cult status. The cosmopolitan city offers a wide range of impressions to its visitors - a modern financial and business center, whose main artery is Brickwell Avenue - and a variety of cultural impressions, such as Little Havana, where the air is filled with the scent of sugar cane juice and Cafe Cubano. In the Haitian quarter of the city you can meet dozens of Cuban artists and musicians and sometimes feel the touch of voodoo magic in the family restaurants.
Miami is a melting pot of cultures. A world between seeing and being seen and Caribbean flair. It never gets boring here, because this self-confident city is always on its way up and seems to be able to pull some aces out of its shimmering sleeve at any time.Real Estate Miami Beach
Miami Beach with its 91.718 inhabitants (as of 2018) on an urban area of nearly 12,000 acres is a very densely populated city, which is an island about six kilometers east of Miami City, in front of the actual City of Miami.
An important highlight of Miami Beach is the Art Decó District, which has the largest contiguous area with buildings from the 1930s and 1940s. These unique architectural gems were declared a U.S. Historic District by preservationists in 1979 as the Miami Beach Architectural District. Visitors will find a feast for their eyes when looking at the 960 historical buildings.
Many of the Art Decó buildings are now used as luxury hotels. Among the most beautiful hotels in Art Decó style are the Avalon Hotel, the Ocean Five Hotel, the Barbizon and the Park Central Hotel.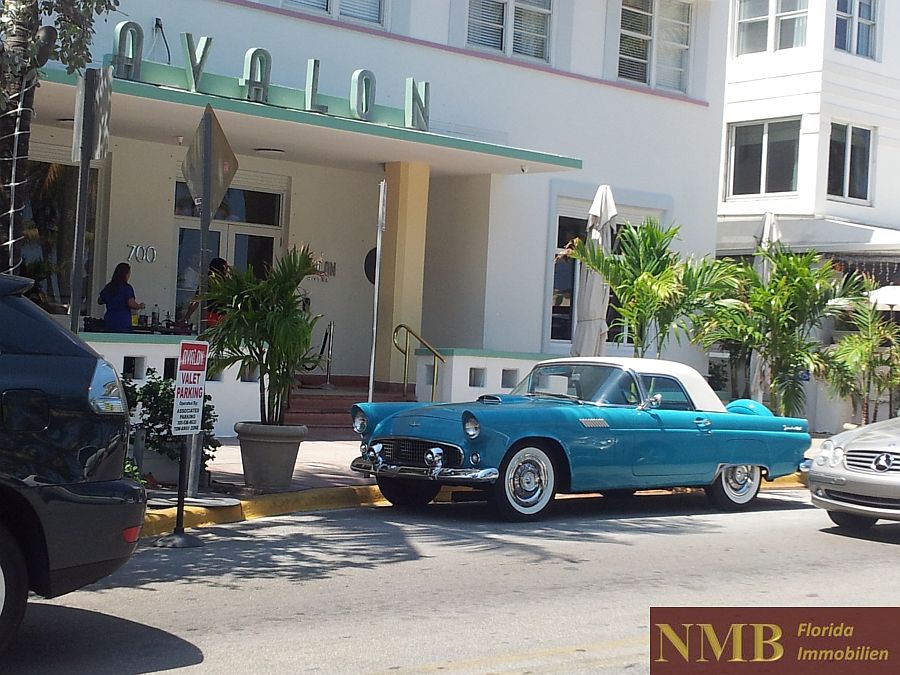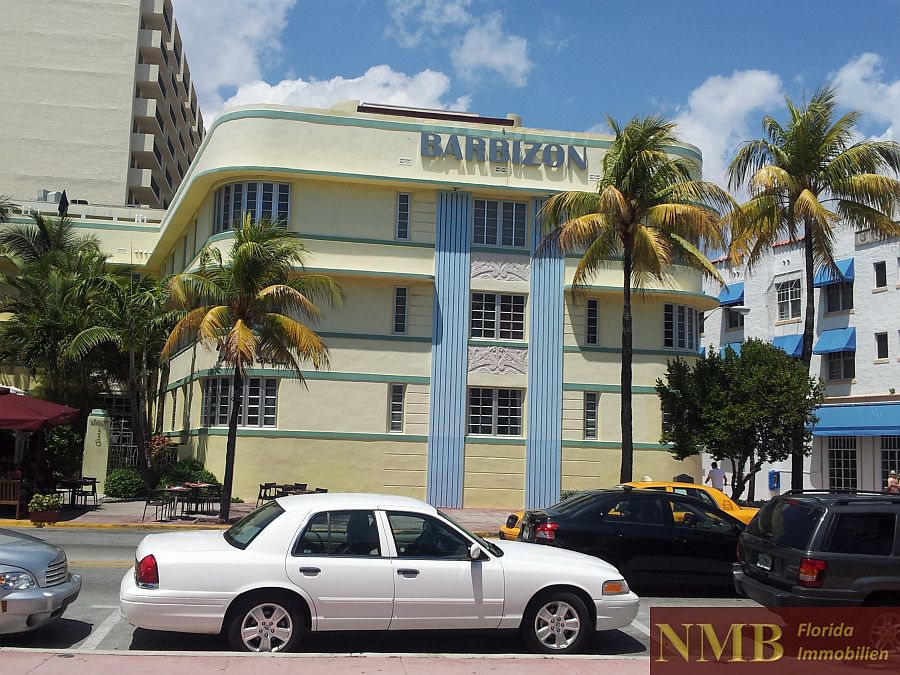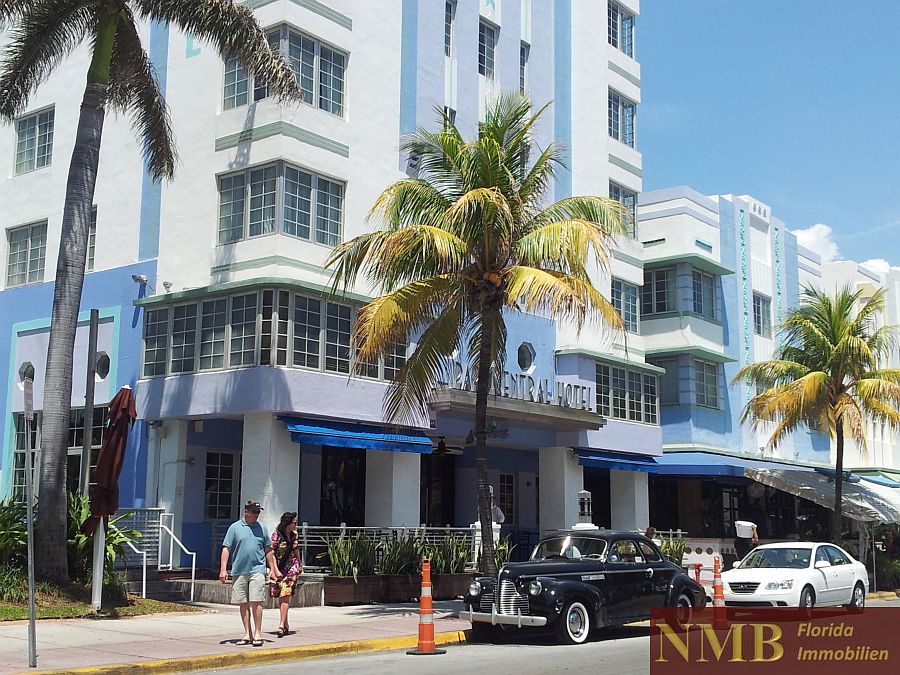 The real estate prices of the apartments (condos) start at $400,000 in Miami, where you can get a small apartment with simple furnishings in an older residential complex. Upscale apartments in a newer 1 or 2 bedroom apartment complex, community pool, fitness rooms start from $600,000, and beyond $1.5 million you can see top locations designed by top architects and interior designers, including fantastic views across Biscayne Bay and the Atlantic. In addition to the very high property taxes, the fees of the Home Owner's Association should not be overlooked. These additional costs can amount to high 4-digit amounts per year, in addition to property taxes. Luxury apartments in the first line to the beach are particularly in demand. Numerous film stars own apartments in Miami Beach and new luxury apartments of renowned designers are constantly being built in noble residences in the first line of the beach, e.g. the Trump Tower Hollywood (Hollywood Beach).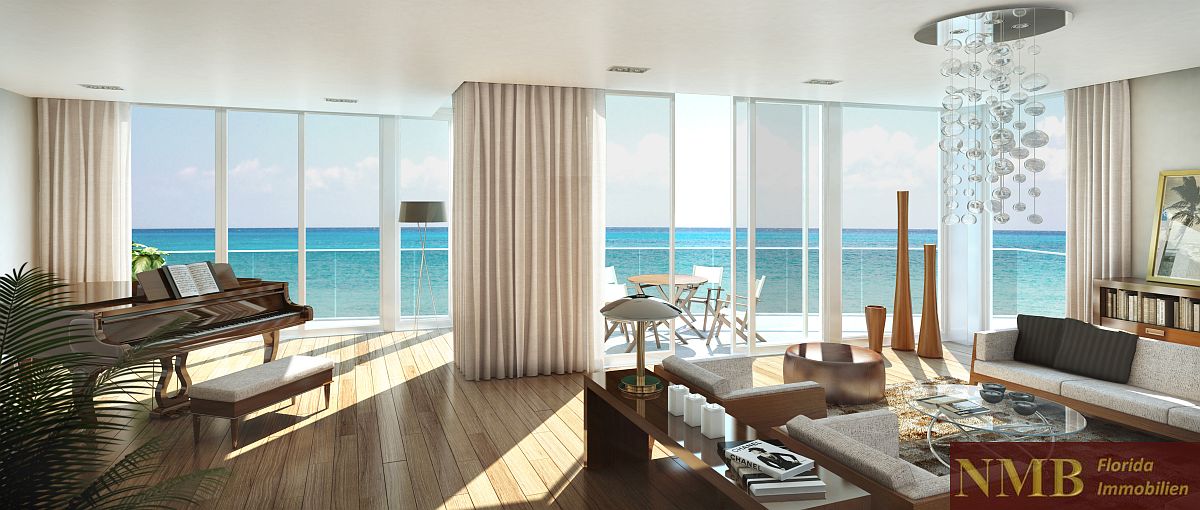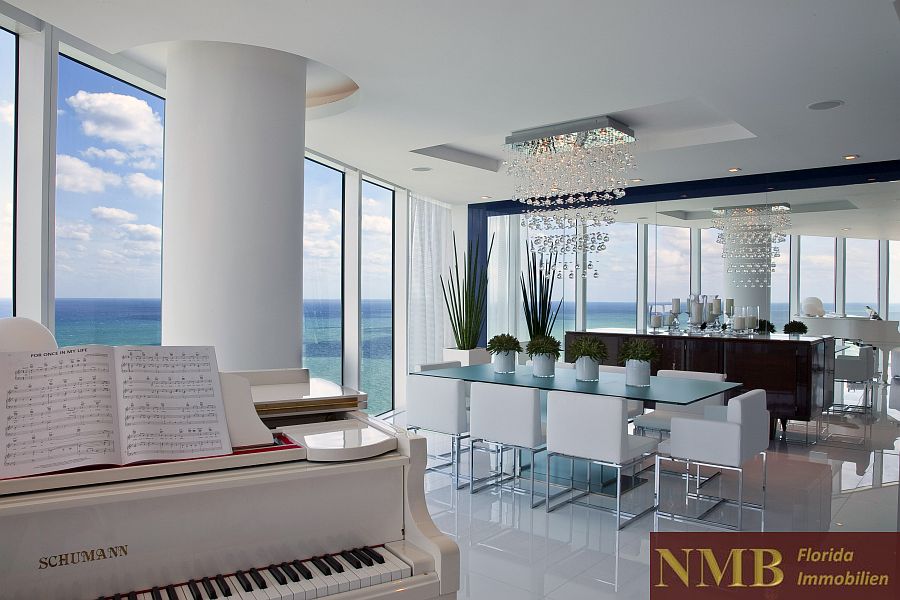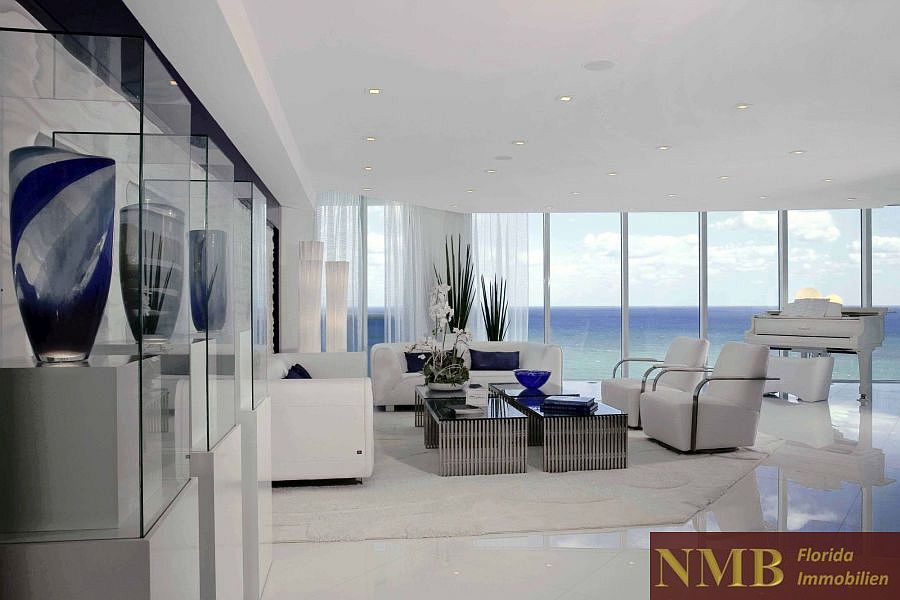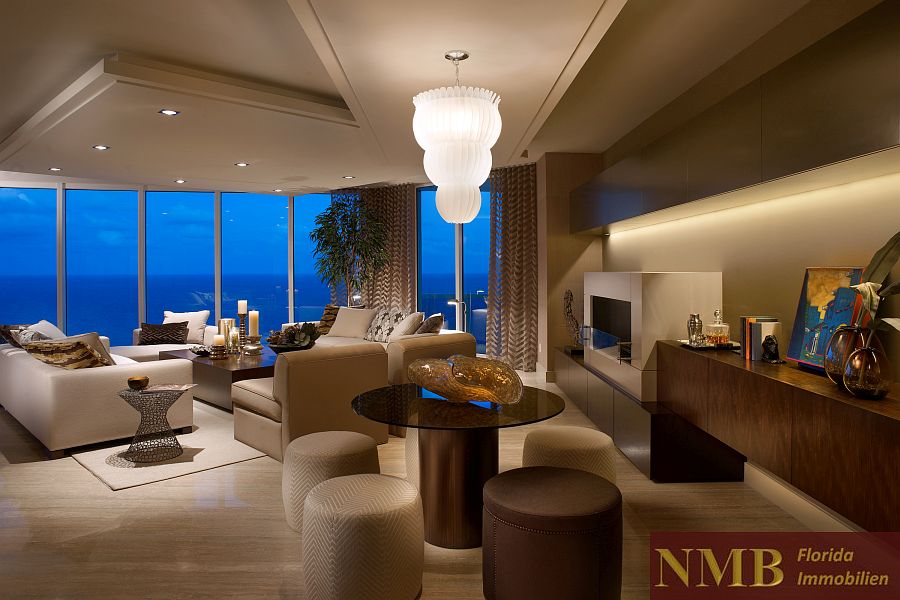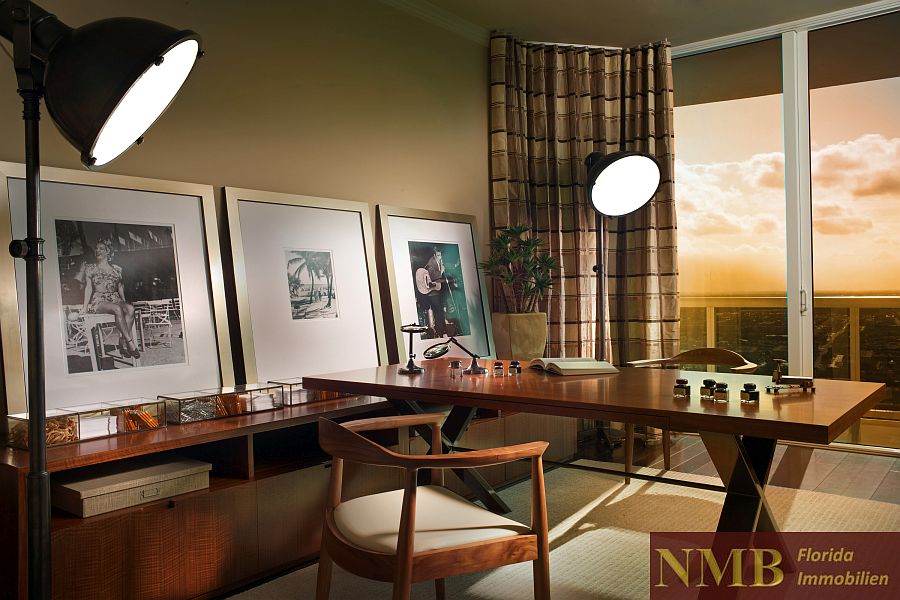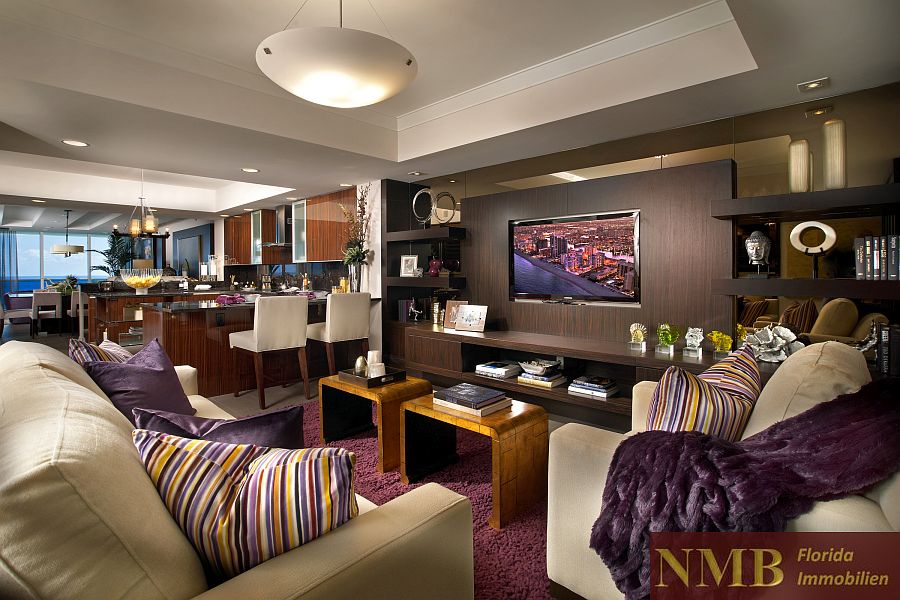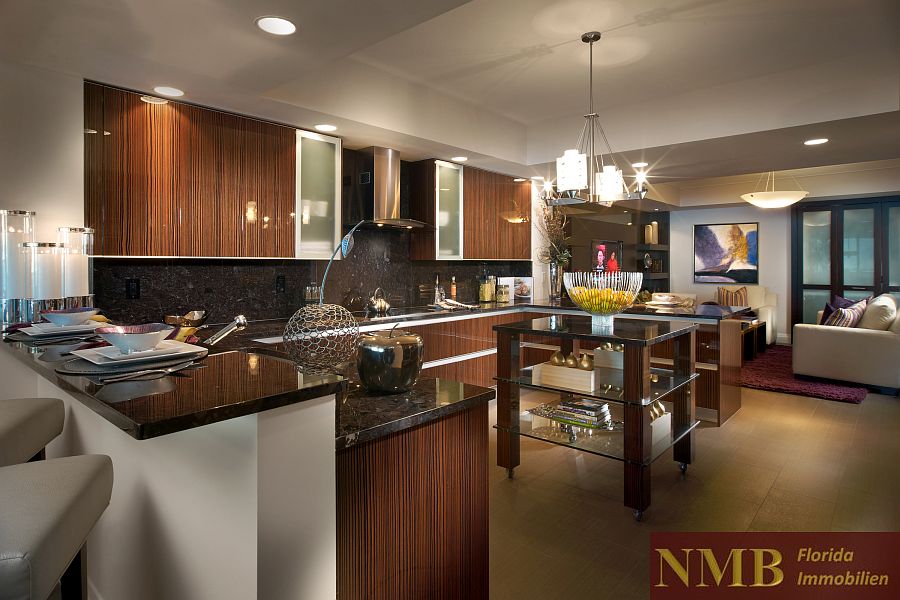 In addition to South Beach, investors are increasingly focusing on downtown Miami and the Sunny Isles Beach and Bay Harbor Islands areas. New real estate projects with gorgeous apartments are constantly being created. Precious detached houses can be found in the Coral Gables area.
Shopping on Collins Avenue, the famous shopping mile, is considered a special experience. From the famous Ocean Drive, the promenade of Miami Beach, which leads directly through the Art Decó District, sunseekers have the best access to the beach.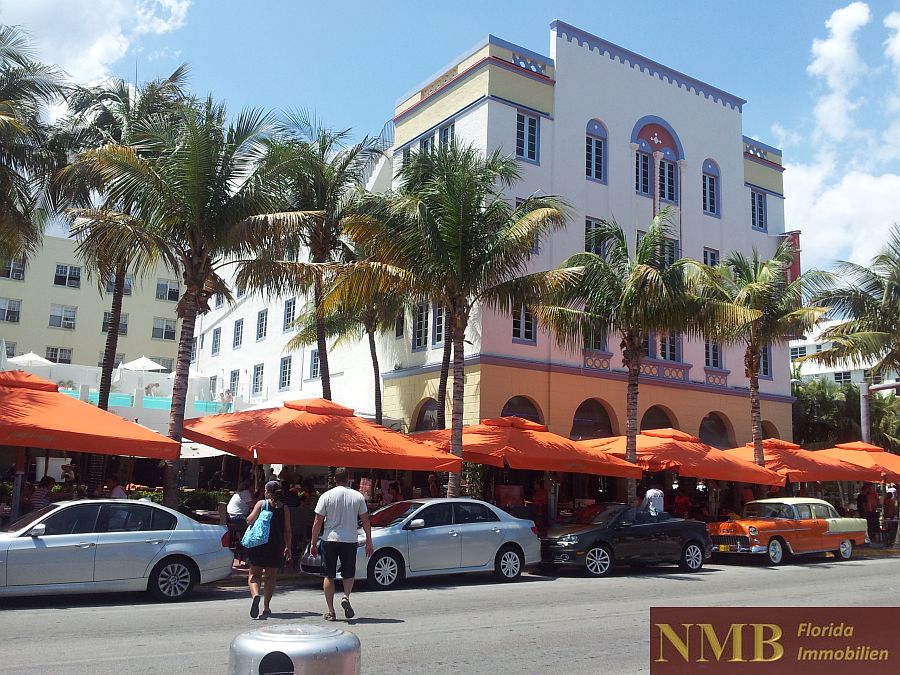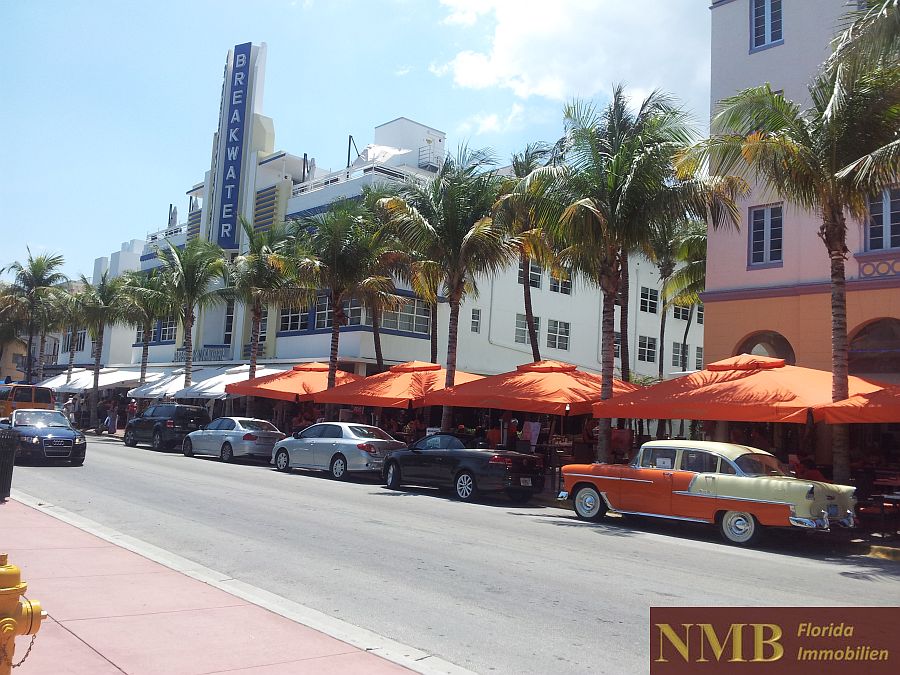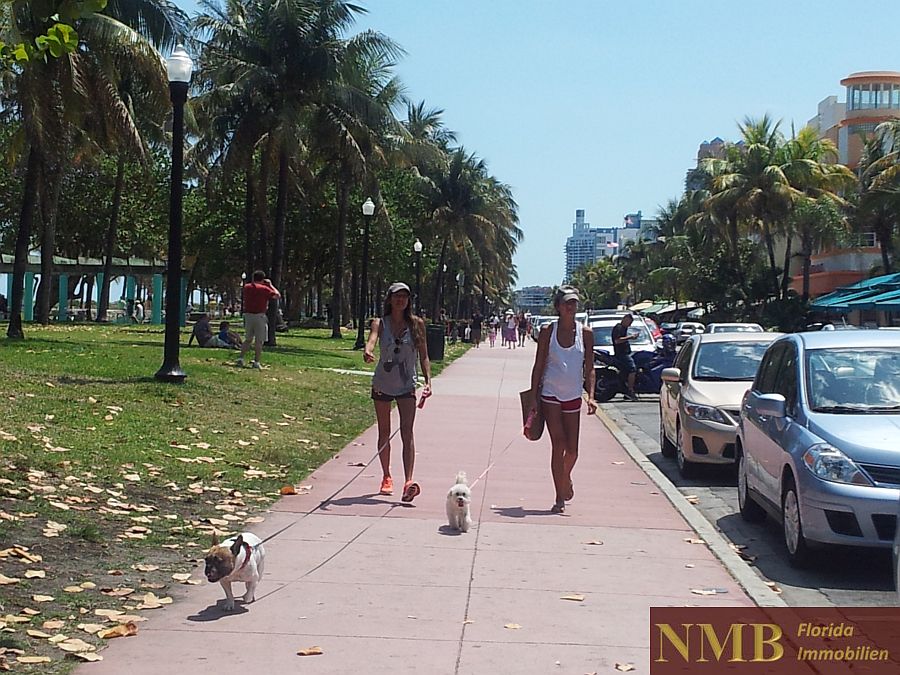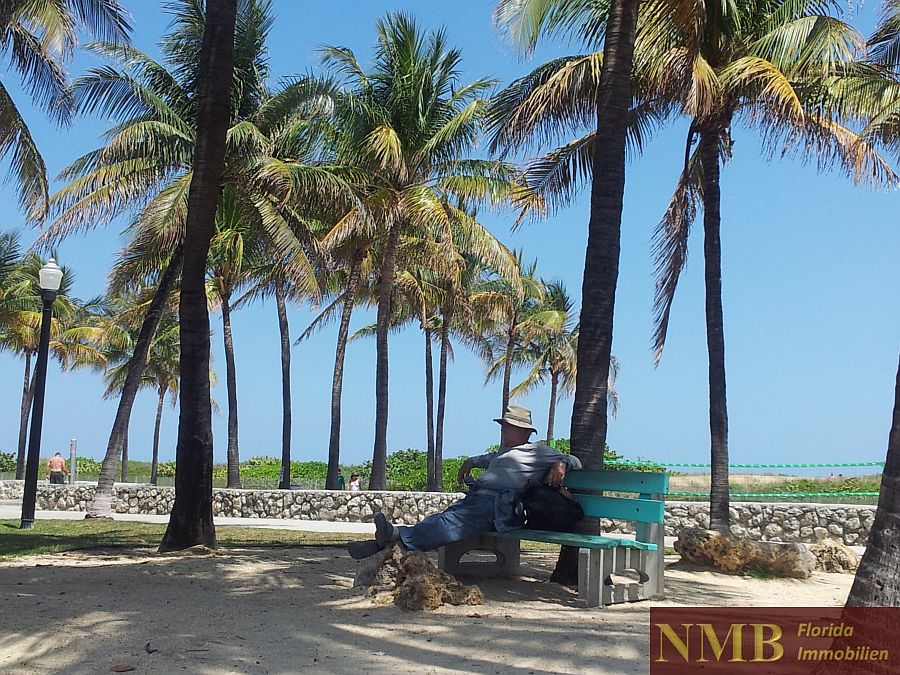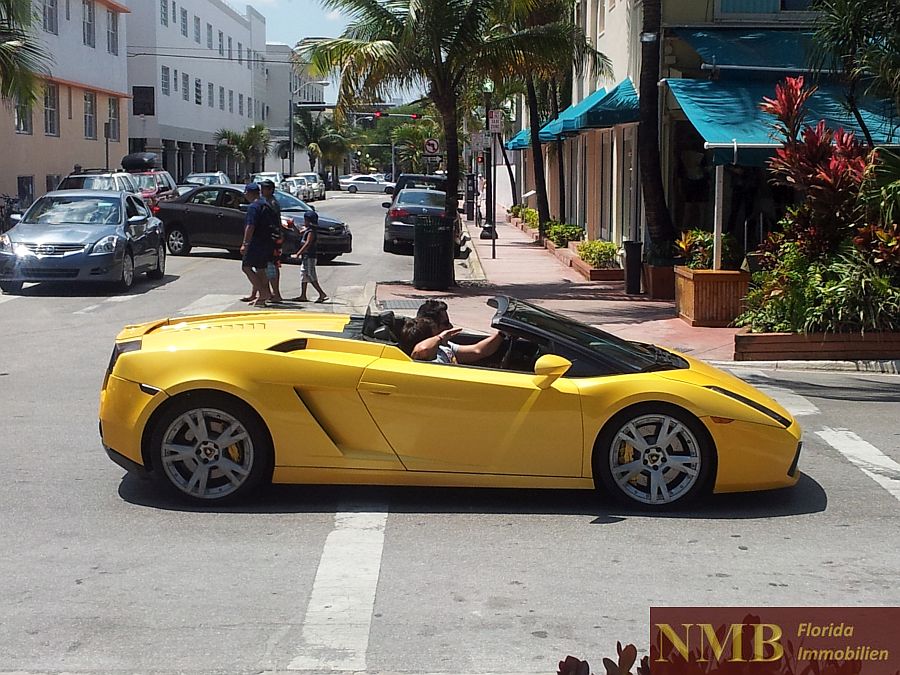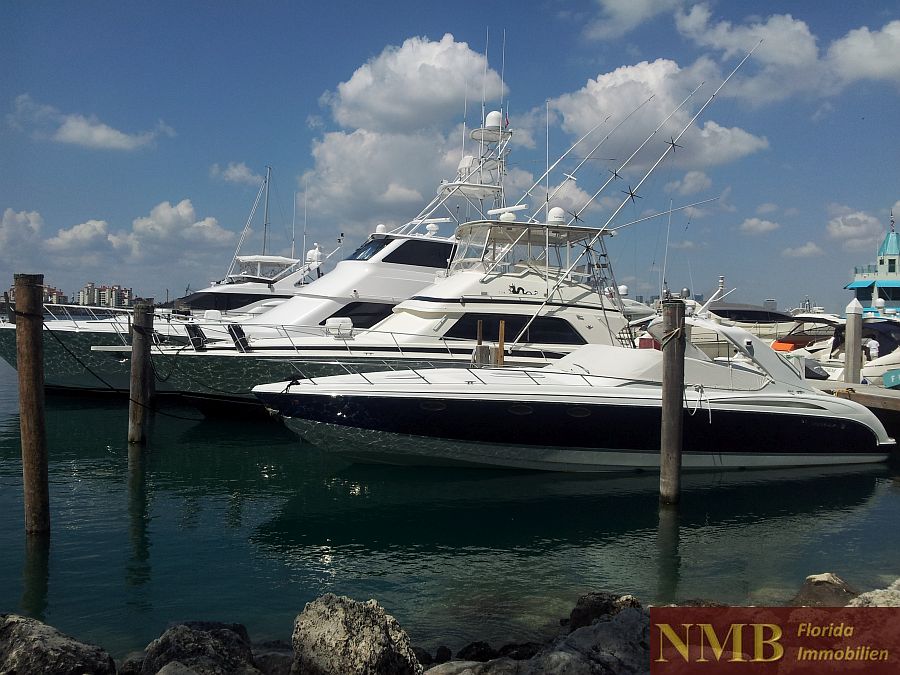 After an interesting city tour through the Art Deco District, you can relax on the extensive beaches of Miami Beach or engage in sporting activities.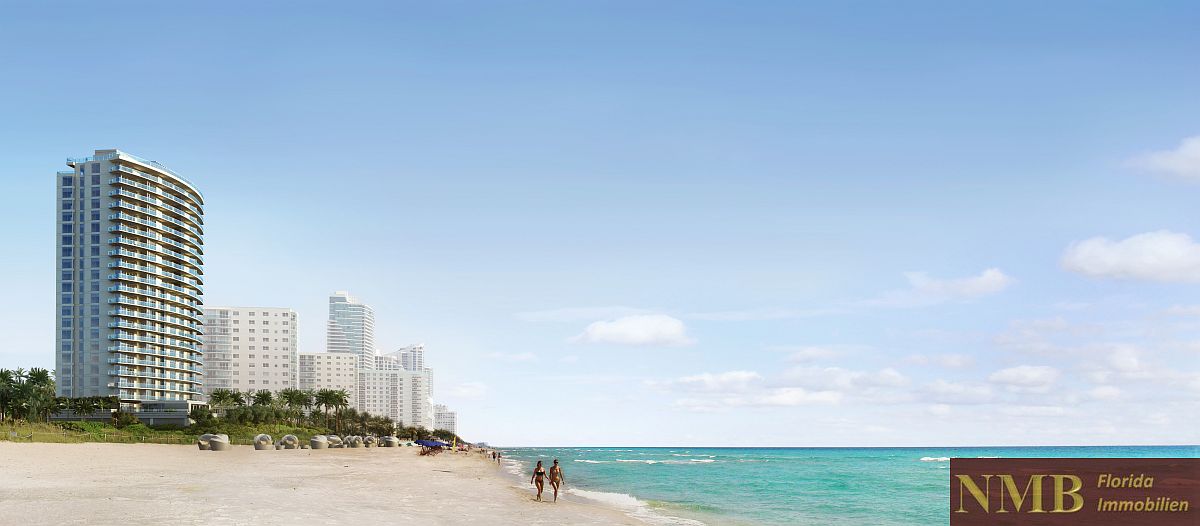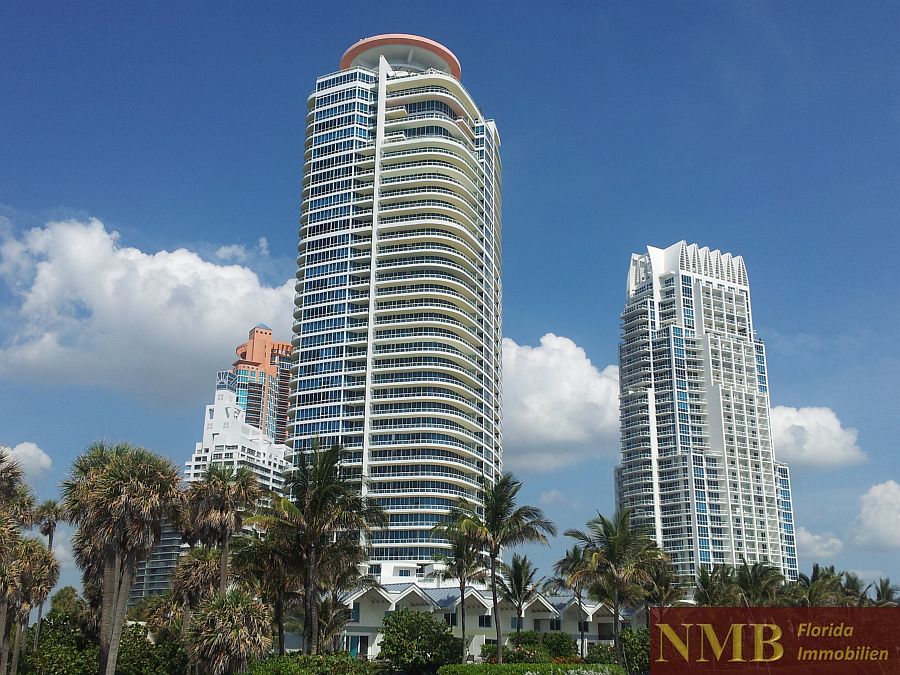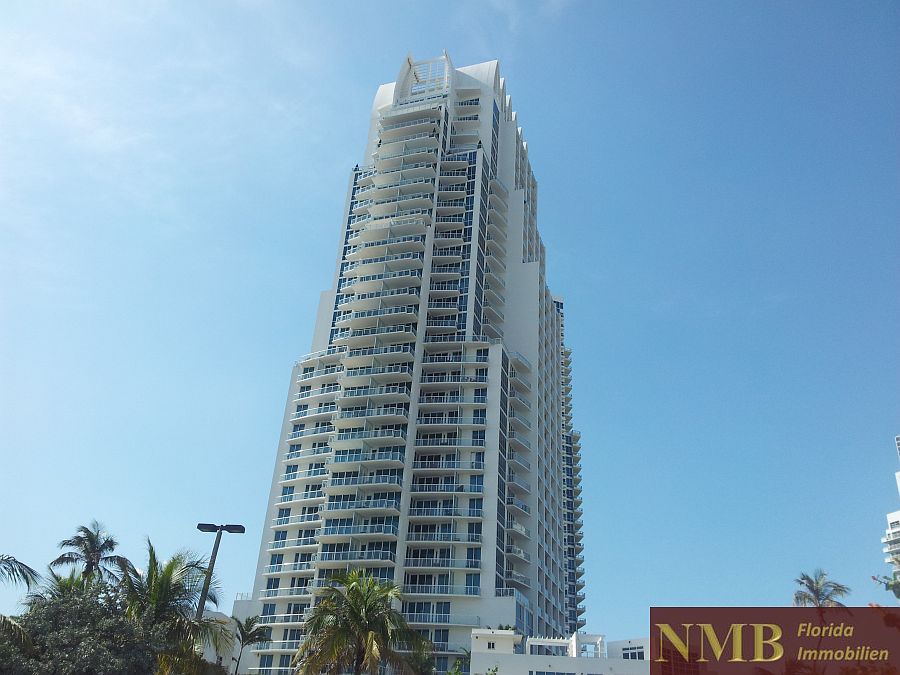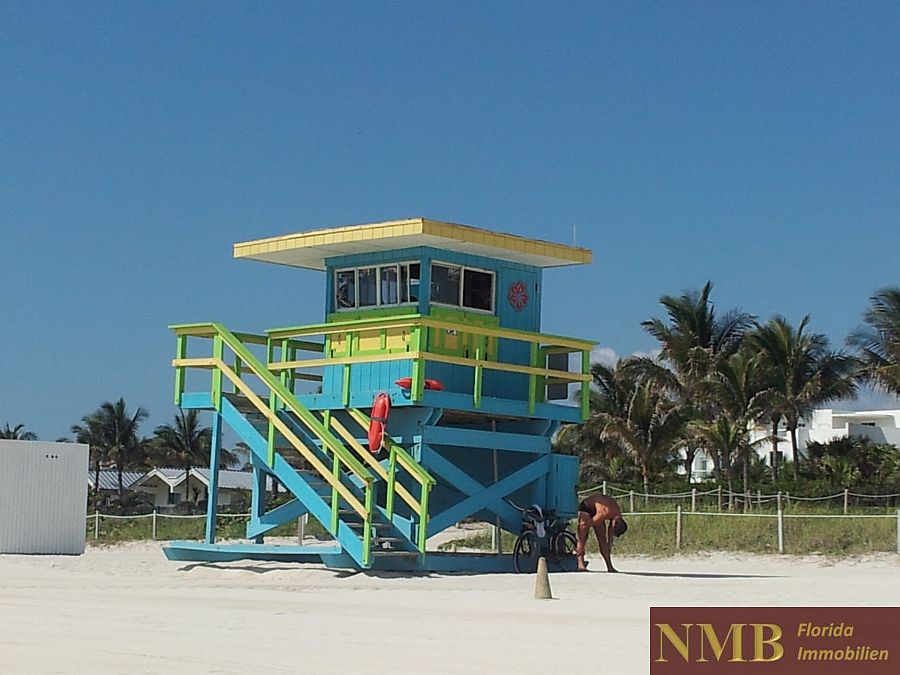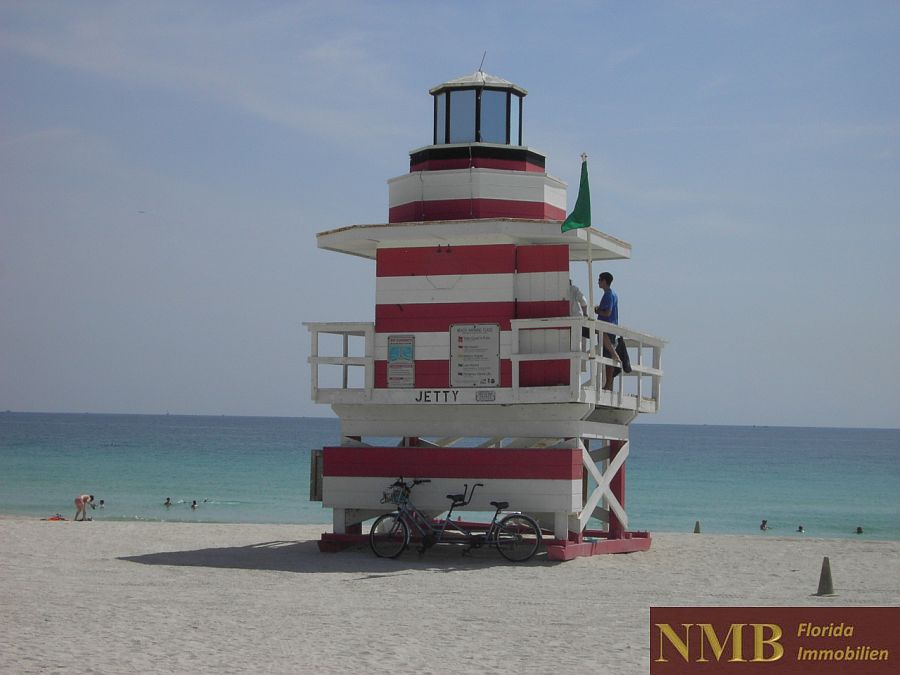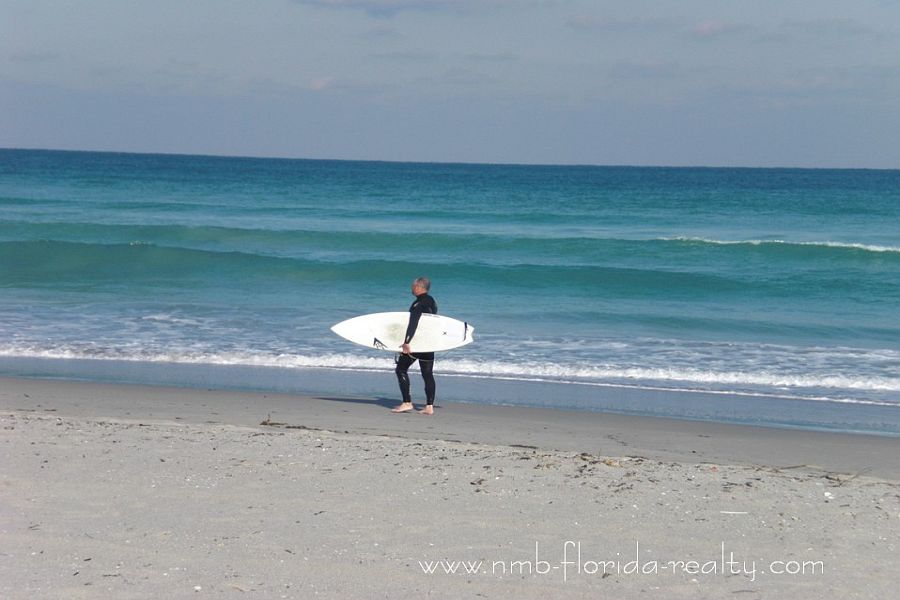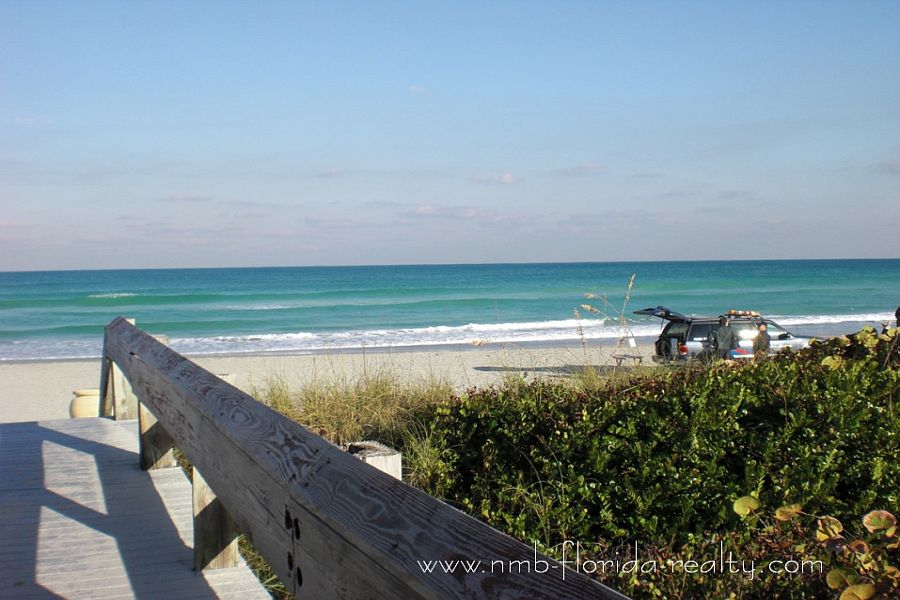 Curious? Then get in touch with us.