Rent Vacation Homes in Florida | NMB Florida Realty
In an upscale vacation home or a luxury villa in Florida, you will find the peace, relaxation and recovery you are looking for. Those who value individuality and spaciousness rent an exclusive vacation property in the Sunshine State. Far away from the hotel bustle you can spend your vacation with your family and relax undisturbed at your own pool, which you don't have to share with anyone.
We offer exclusive vacation homes in Florida from the upper market segment to luxury villas in top locations at fair prices. The properties leave nothing to be desired, as all vacation homes and luxury villas in our portfolio in Florida (Cape Coral, Fort Myers, Sanibel and Captiva Island) are regularly checked by us and managed by a professional local property management company. You book your vacation home with us and we are there for you on site - a continuous support from the initial reservation throughout your stay in Florida is guaranteed. Individual customer care is our top priority and our reviews speak for themselves. TOP care from the outdoor features to the high-quality, luxurious interior design leads to far above-average occupancy rates in our vacation homes many weeks and months before the start of the season.
We offer you a huge selection of top vacation homes in Florida
(Cape Coral, Fort Myers, Sanibel Island).
Rent a vacation home in Florida from $850 per week
(four people)
Search for your Florida Vacation Home now!
Not only is the quality of a vacation home in Florida crucial for a relaxing getaway, but also its neighborly integration. We only include vacation homes in prime locations in our portfolio. Come and experience the high-quality standard of our Cape Coral vacation homes. The professional local property management in Cape Coral guarantees the permanent top quality of our vacation homes in Florida.
Do not book anywhere else - book vacation homes in prime locations in Cape Coral and Fort Myers, Florida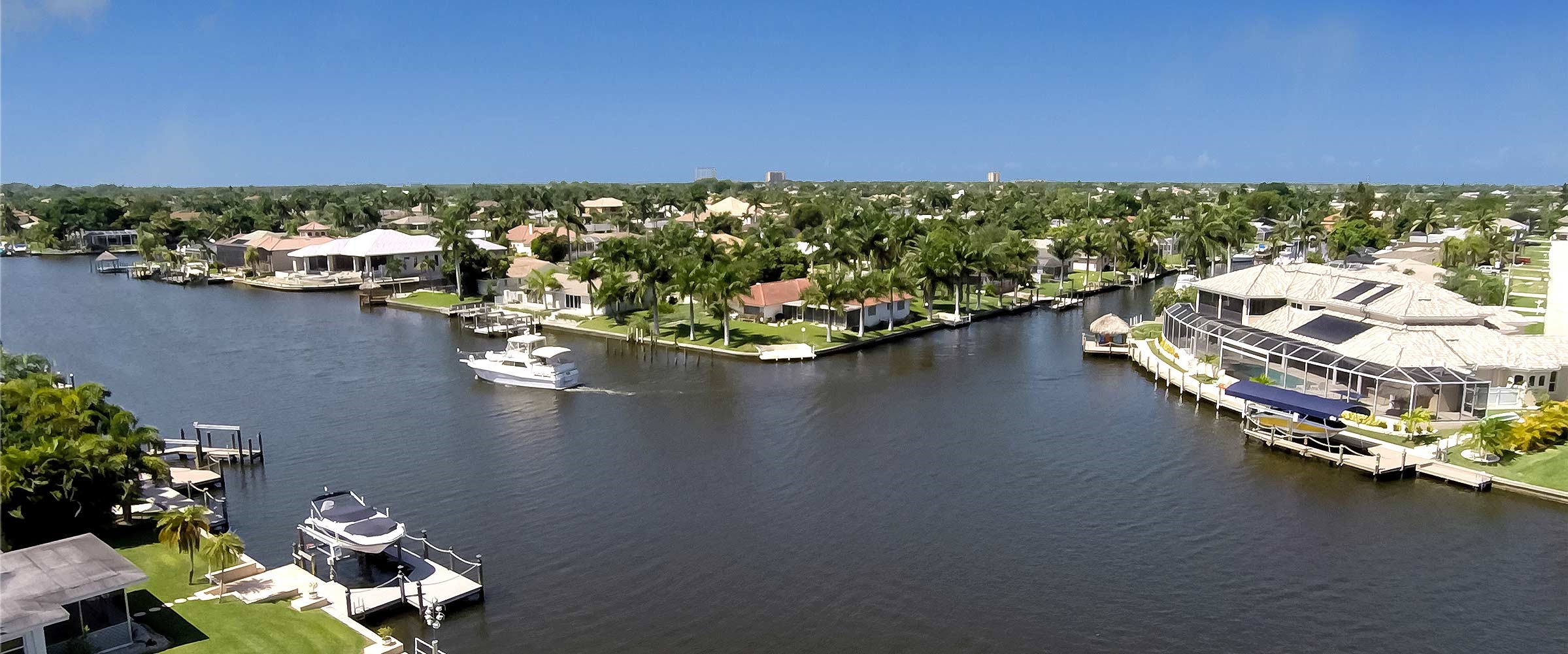 Rent a vacation home on time
Renting a vacation home in Florida offers a lot of advantages. You can decide for yourself how your vacation, the most precious time of the year, is to be spent and you do not have to adhere to the prescribed times for breakfast or dinner, as is the case in the hotel. Enjoy the most beautiful time of the year in a luxury vacation home in Florida.
Live like a king in an exclusive villa in Florida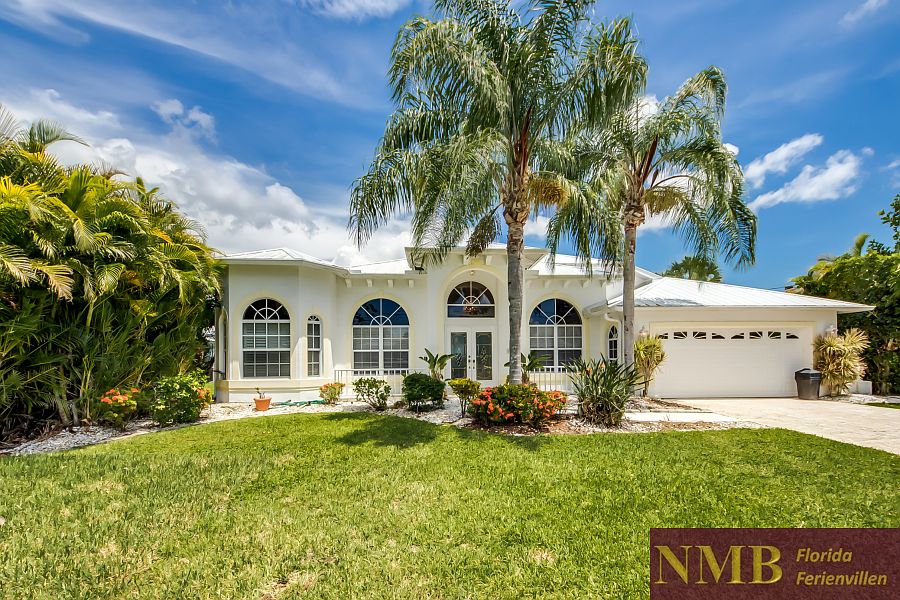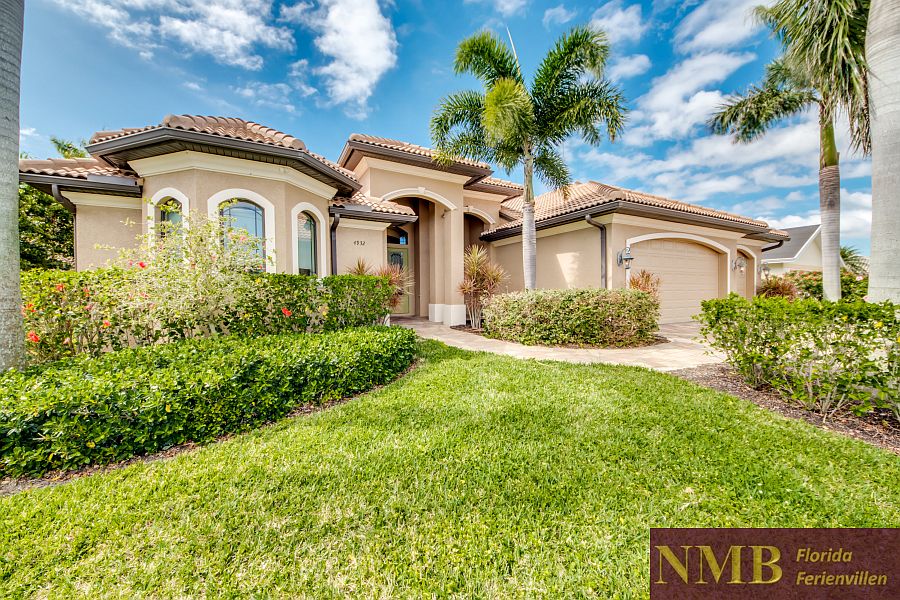 Arrange your vacation in Florida completely individually and use the possibilities of a perfectly furnished kitchen in your vacation home - cooking together as family in relaxed vacation atmosphere strengthens the family ties, particularly if an extended shopping tour to the gigantic supermarkets preceded the dinner preparations.
High-quality kitchens with brand name appliances are standard in our vacation homes in Florida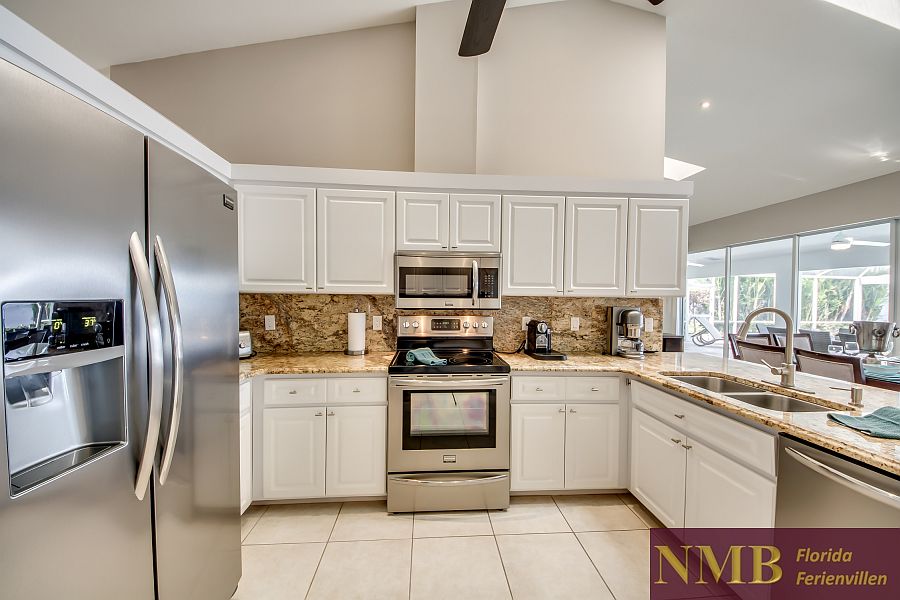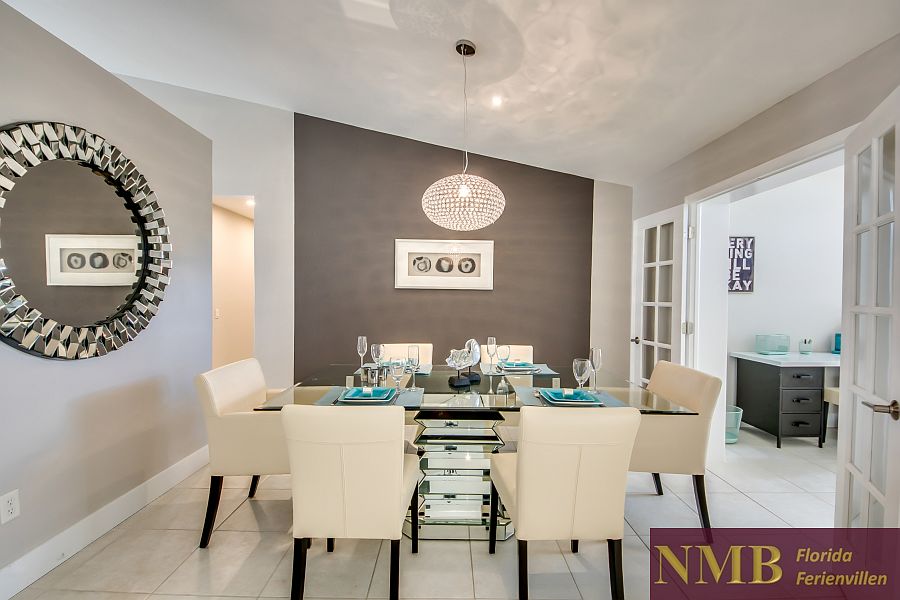 Typical American barbecue on the patio of your vacation home (of course with outdoor kitchen)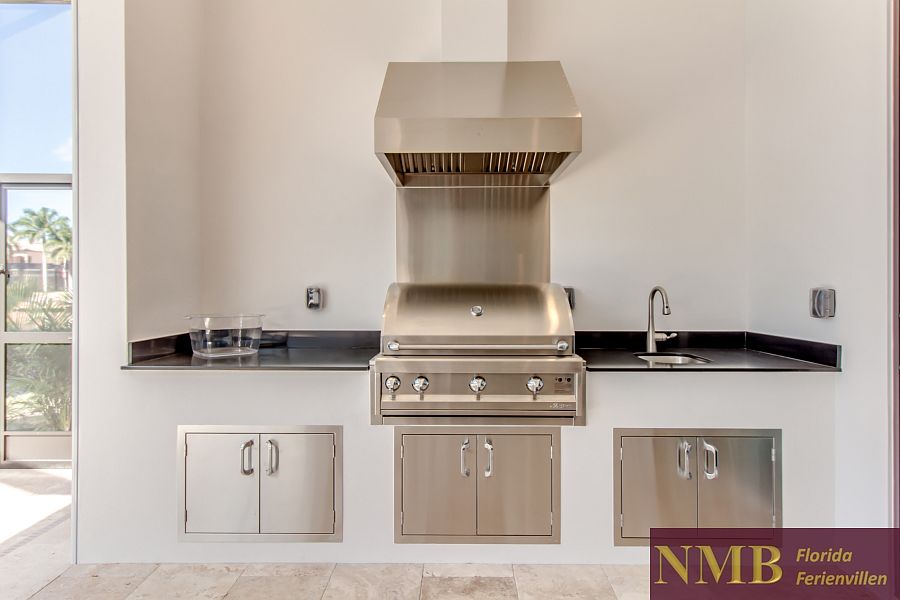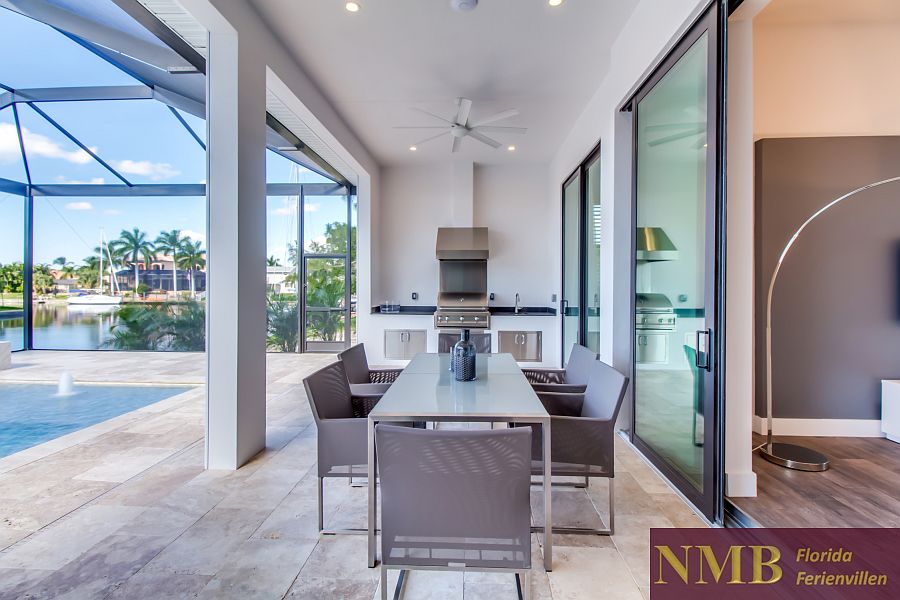 Enjoy generous pool landscapes in your temporary home in Florida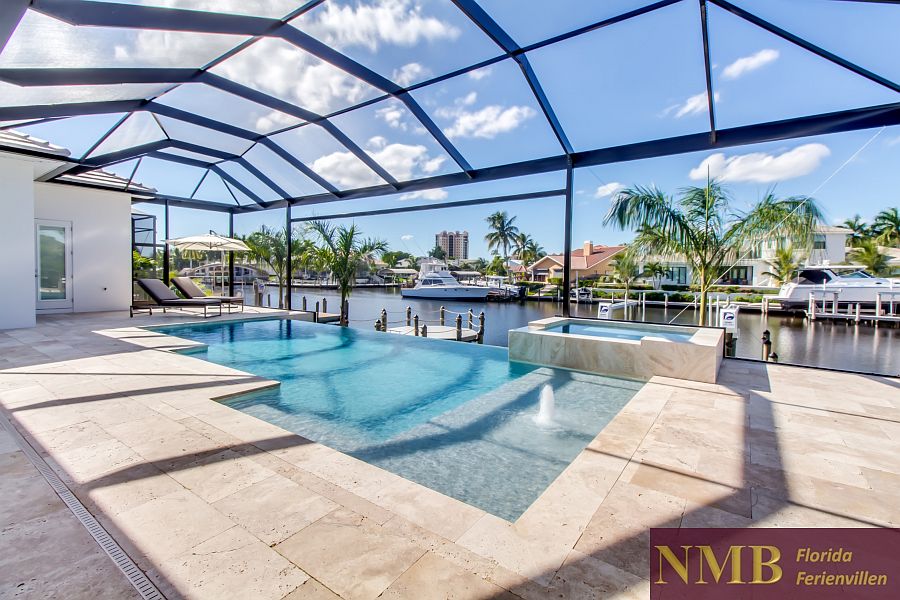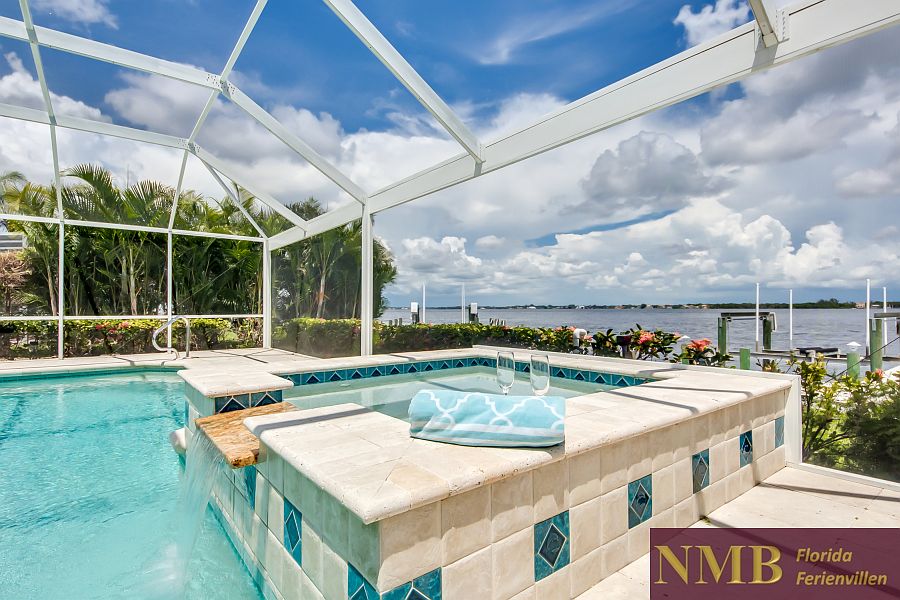 Sleep like a baby in the master bedroom's King size beds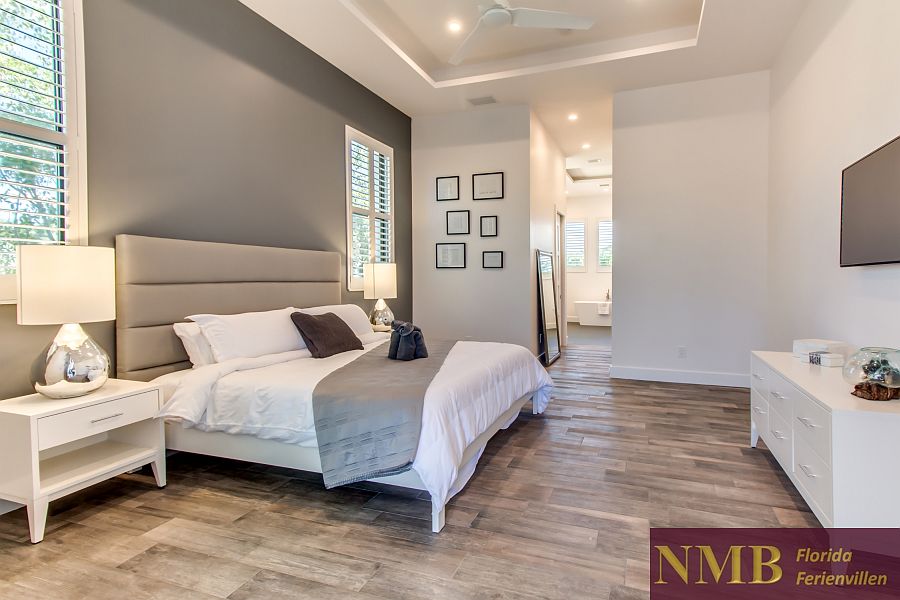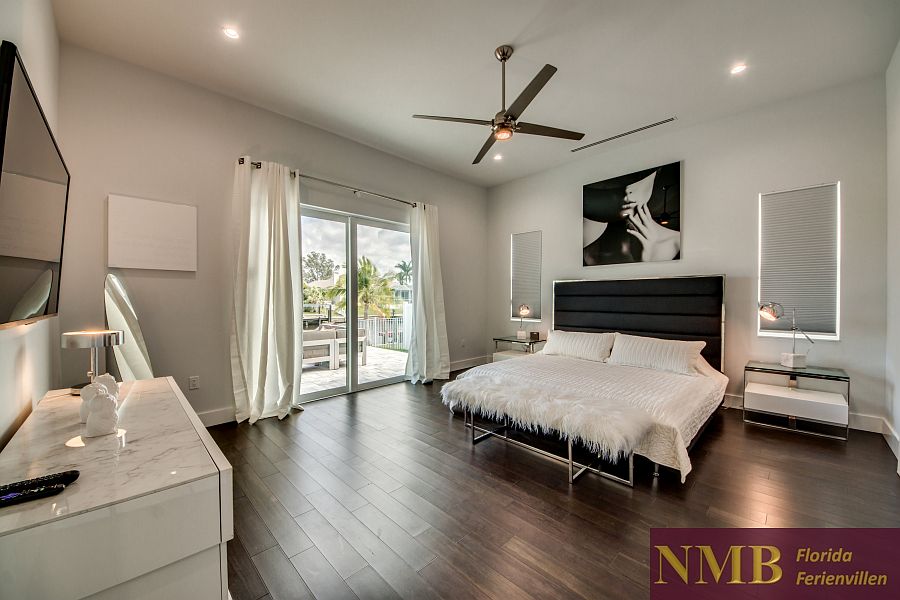 Get up and feel comfortable in the luxurious ambience of the bathrooms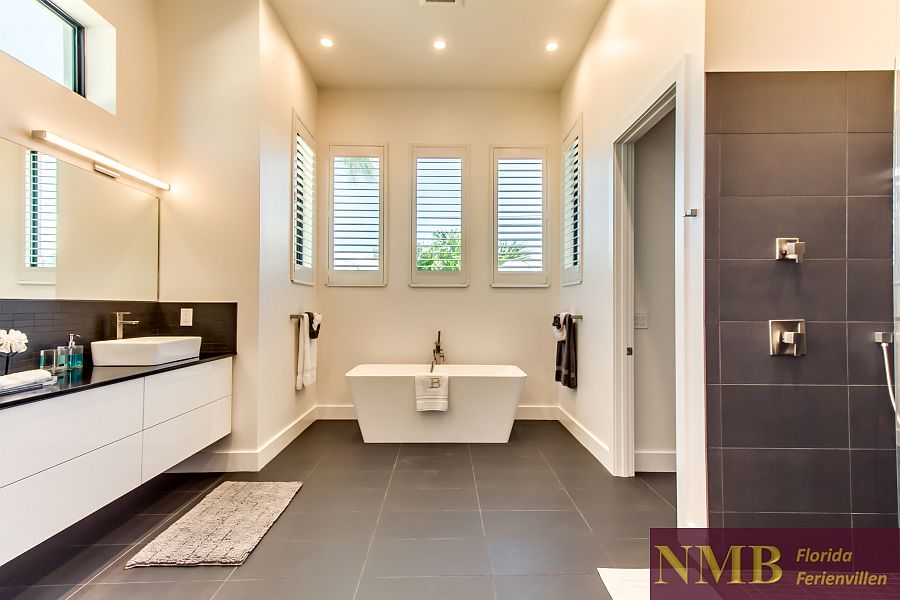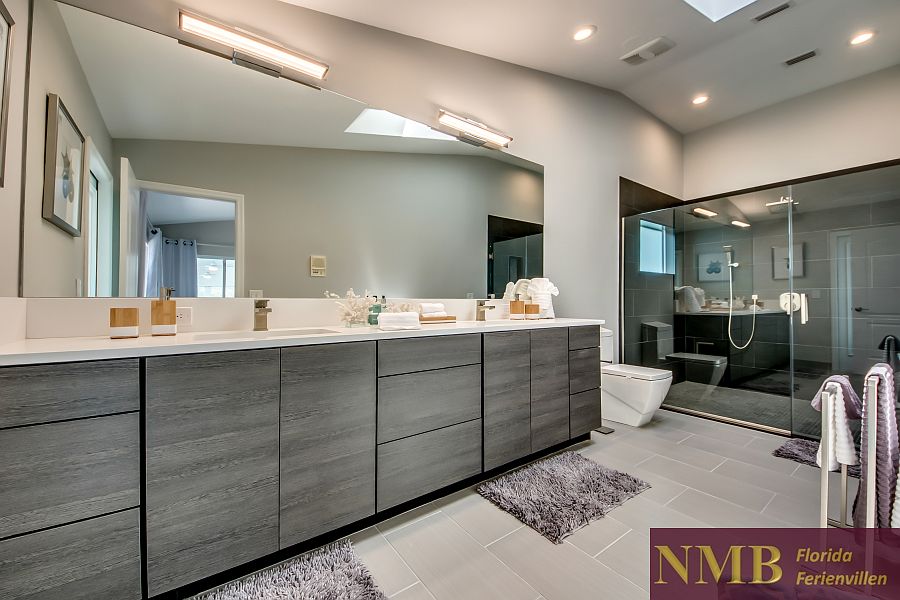 Boat trip to the Gulf of Mexico? Your boat will be brought to the dock of the vacation home.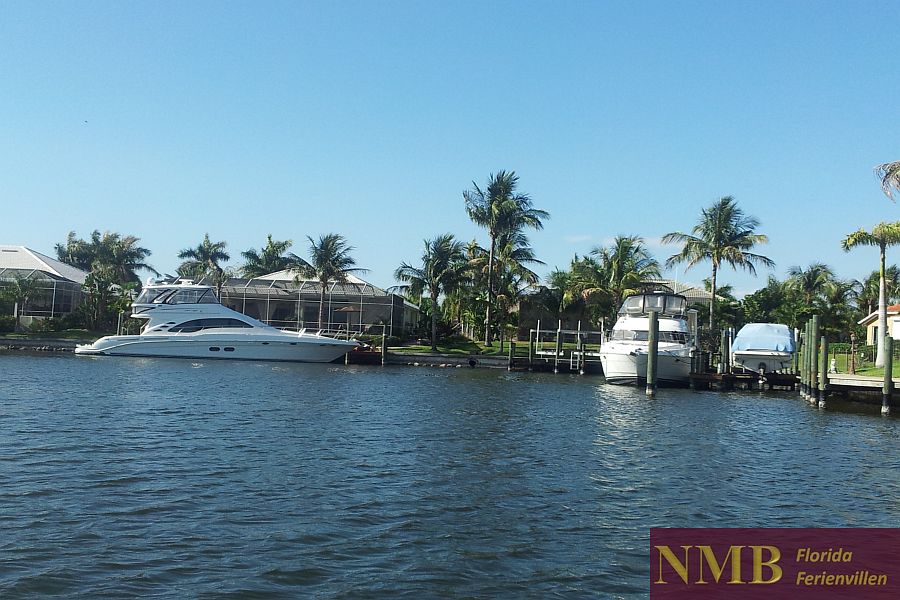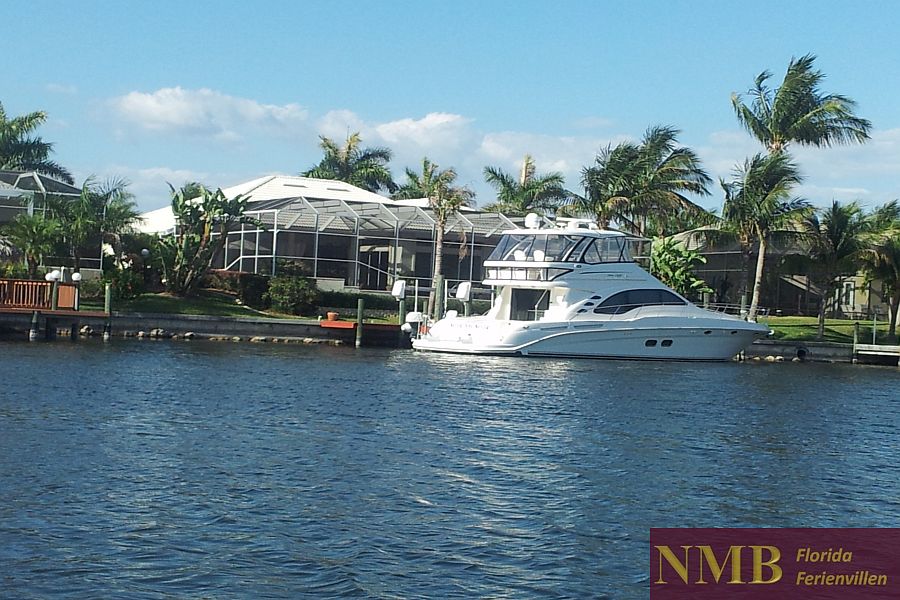 A trip to Key West or Orlando? No problem - you can prepare your packed lunch in the kitchen and the drinks are already cold in the fridge. A vacation home in Cape Coral, Florida creates a family atmosphere that is not disturbed by strangers or service personnel - you have a "realm of your own". Children can also be a bit louder and conversations by the pool until late into the night is fine.
Bed linens, towels and beach towels are of course provided for the guests of our vacation homes in Florida. Dive into the Caribbean atmosphere of Southwest Florida and explore the fascinating coastal landscapes with your rental car
Search for your Florida Vacation Home now!
What to look out for when renting a vacation home in Florida, you can find out under Vacation Home Info.
We offer support with
New Construction - Sale - Purchase - Lease - Administration - Financing
Get a non-binding offer - Contact