Investment properties
Investment property as an alternative to various equity investments or government bonds? Equity markets have risen sharply from 2009 to 2021 and are becoming increasingly volatile. Real estate prices in Germany or Switzerland in popular locations have also only known one direction for years: upwards. In view of overvalued markets, how can you invest your money sensibly and, above all, relatively safely? Many investors are increasingly opting to invest in tangible assets such as real estate. Even investments in government bonds previously thought to be safe are visibly losing their nimbus of risk-free investment. National mountains of debt and the effects of the downgrading of various national economies cause the national debt misery to flare up again and again. European countries such as Greece, Portugal and Ireland are smaller economies, but what happens when the problems get worse in large economies such as Italy or even France?
While in various European countries the public sector has to contend with extremely high demands on gross domestic product, this share is only 35% in the U.S. which makes it a tax haven and its public spending a model of efficiency compared to Europe, where this share is 50% and more (exceptions Switzerland approx. 40%, Luxembourg and the UK approx. 45%). The sales tax in the U.S. is usually less than 10% compared to VAT in Europe of around 20%. Fuel and other energy costs are also below half the European average. This means that the U.S. has significantly more reserves for corrections than the EU. Families with their own home know the long-term values of a good property. Investment properties follow the same rules, but they are usually too expensive for average private investors. This article is intended to show an interesting way in which investors with a smaller budget can invest directly in investment properties whose returns can certainly be compared with top properties of investment professionals.
Real estate for investment as an asset class
The global market for investment properties is estimated at $23,000 billion, making it a very important asset class. Historically, investment properties generate consistently good returns and represent a welcome diversification in an investment portfolio. Institutional investors control this asset class and their shareholders or beneficiaries are the indirect beneficiaries. Many investors prefer indirect investments in real estate in the form of open-ended real estate funds, as they are more liquid and avoid cluster risks. However, some real estate funds have run into liquidity problems as a result of increased investor redemption claims and massive devaluations of the real estate portfolio in the course of the financial crisis. Investor redemption claims were suspended. Therefore, there are many private investors who wish to purchase investment properties directly, make individual investment decisions and act independently of more or less talented portfolio managers. How can average investors invest in high-quality investment properties without taking too much of a cluster risk?
First of all, let us take a look at the laws of investment property. They can be classified according to type, location and development stages. The most important types are apartment buildings, retail properties and office and industrial buildings. There are also less important types such as healthcare and nursing homes, (public) warehouses, hotels, golf courses and resorts. The development stages distinguish between mature properties with well-established earnings, properties with expandable earnings and growth potential, and opportunistic investments in distressed properties in which the focus is primarily on growth. In addition, new real estate projects in development stages, from planning to completion, are added as alternatives.
The valuation of an investment property is determined by its net operating income (NOI) in relation to the purchase price. The purchase price should not exceed 16 times the annual rental income. Value increases only follow in second place. However, buying in an overheated market can prove to be a boomerang for an investor. This significantly reduces returns or rents rise astronomically. The time of the investment must therefore be timed very precisely and the international market must also be included in the decision making process for an investment. As with any investment, success lies in purchasing. Historically, the value of a real estate investment develops in line with or slightly better than inflation, provided that the investment property is well maintained. Many investment properties can link their rental income to inflation and thus provide good protection against inflation.
Investment properties in the USA
Investment properties in the United States have become significantly more attractive internationally due to the extreme price decline during the 2008 - 2011 real estate crisis. We are following these developments very closely, in accordance with the old merchant rule: the profit lies in purchasing. Real estate prices in the U.S. have now recovered significantly, but are far less overheated than in certain regions of Germany. What is good for major investors should set the trend for us. Our specialties are good investment opportunities for private investors between $400,000 and $2,000,000.
Second homes have been popular investments for private individuals since the 1950s. Second homes in Switzerland have always yielded good returns, but in the meantime they have become too expensive due to high demand and the high Swiss franc. The same applies to prime locations in Germany - they are no longer attractive enough for institutional investors in terms of purchase prices. While a multiple of 30 or even more is to be expected in certain regions of Germany or Switzerland (many times the achievable annual rent in relation to the purchase price) due to the very high property purchase price, significantly lower values are achieved in certain regions of the U.S. The prerequisite for an investment, however, is that the regions are of international interest - only "cheap" is by far not enough. The purchase in these internationally sought-after locations "pays off" in a significantly shorter time - multiple 10 to 15.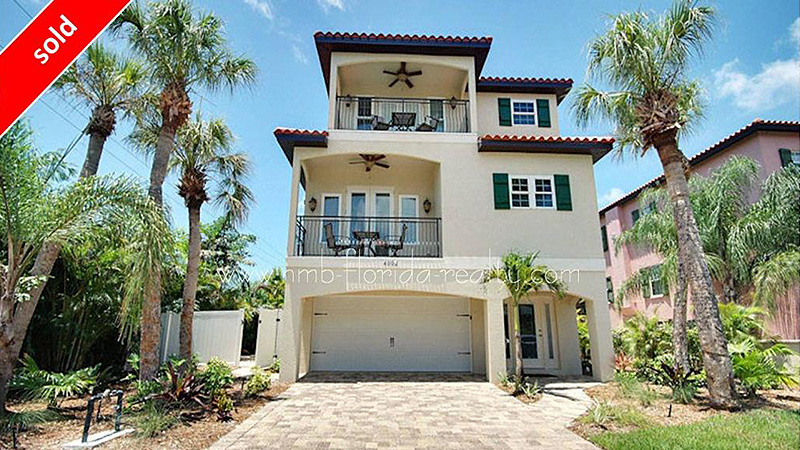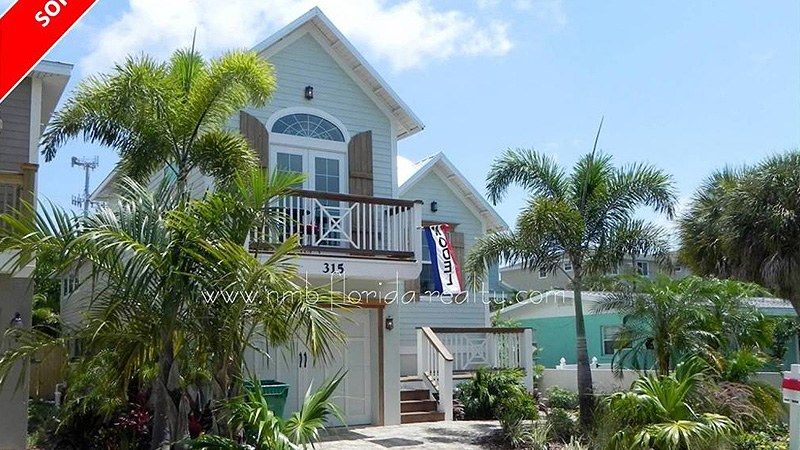 In an international comparison, real estate in the United States is therefore an interesting field of activity for capital investments in properties today. The US Dollar is cheap (as of 2018) and the purchase prices are moderate. However, there are some locations, especially in Florida, where price development has veered off from the national trend, with prices now rising sustainably. These regions are therefore very interesting locations for private investors. The basic prerequisite for a successful investment is cooperation with a local broker who knows the market situation very well. At least as important is the cooperation with a dedicated and experienced property management team to manage and market the property.
For current properties for sale ? please contact us !